IT'S A SWEEP!
As usual, votes are given in the form of a % of all voters, not a % of votes. Truly, it is a crucial difference.
Best Safety Sex-Face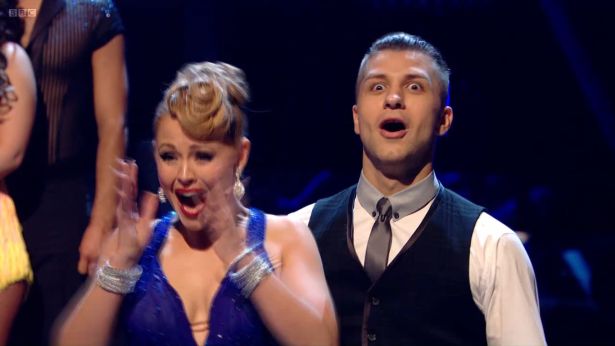 This may well be the awards starting as they mean to go on. I couldn't possibly comment. A healthy 26.3% of you voted Pasha's Sex Face (and also Kimberley's, I guess, I'm sure that's where you were all looking, definitely) as your favourite of the series, in a a very closely fought battle. So close that last year's champion Robin Windsor could only limp home in 11th place, barely beating the 33rd airing of Ola's Face That She Does Every Time With No Variation. Someone needs to get some practice in before next year…
2nd – Tracy & Vincent – 26.0%
3rd – Louis & Flavia – 22.7%
4th – Colin & Kristina – 20.8%
5th – Fern & Artem – 20.3%
Best Judge
And so Craig's stranglehold on the Best Judge Monkie, which we all thought would last forever (/until the programme became unprofitable and they cancelled it) is loosened, partly because he played favourites, took his scripted put-downs to a whole new level of predictability, and tangled himself in verbal knots on a week-by-week basis, and partly because Bruno yelled "FANNY CLUB!" that one time. You're a classy bunch. Bruno won with 36.2% of your votes.
2nd – Darcey Bussell – 34.1%
3rd – Craig Revell-Horwood – 25.6%
4th – Len Goodman – 4.1%
Best Host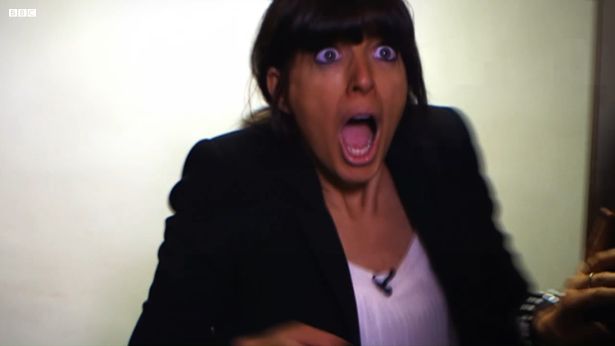 And so the novelty of Zoe Ball wore off after one year, as It Takes Two slowly descended into a never-ending loop of yelling and meerkats. Yelling about sequins, yelling about shimmies, yelling about ruffles, yelling about HOW LOUIS GOT A 6 HOW COULD YOU CRAIG, yelling about gaude, yelling about whatever they were getting Ian to dress up as now, yelling random song lyrics cause it's RANDOM LIKE THAT, and meerkats. Claudia meanwhile, was just the same old batshit Claudia, which was enough for 65.2% of you. Bruce's inevitable decline meanwhile continues.
2nd – Zoe Ball – 25.8%
3rd – Tess Daly – 5.9%
4th – Bruce Forsythe – 3.1%
Best Use Of Staging/Props In A Celebrity Routine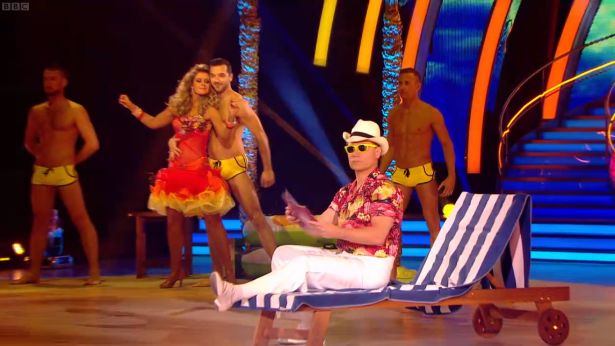 It's Erin Island. Nuff said. At least, for 64.5% of you. (Hi Shem!) The presence of three Charlestons in the Top Ten may well bolster the argument of those who think the dance is all style over substance. I couldn't possibly comment. Remarkably, every single dance in this category picked up votes but the dead last loser was Lisa's Rumba. Apparently you DON'T all want to see her live out her romantic West End dream. Good luck Strictly Confidential!
2nd – Michael's Jive – 52.5%
3rd – Louis' Tango – 47.2%
4th – Denise's Charleston – 43.6%
5th – Kimberley's Showdance – 41.3%
6th – Michael's American Smooth – 31%
7th – Louis' Showdance – 24%
8th – Louis' Charleston – 22.1%
9th – Kimberley's Charleston – 20.1%
10th – Louis' Jive – 17.3%
11th – Kimberley's Paso Doble
12th – Louis' Samba
13th – Tracy's Viennese Waltz
14th – Victoria's Quickstep
15th – Fern's Salsa
Most BS Elimination
Given that most of the eliminations this year (if not the Bottom Twos…) went to form, I do wonder if things might have ended differently with a "None Of The Above" option. As it was, the biggest hole in your collective hearts was left by the departure of CRICKET LEGUND Michael Vaughan. 46.3% of you wish that you could have eked out his stay a little longer, at least until the Viennese Waltz.
2nd – Colin & Kristina – 40.7%

3rd – Kimberley & Pasha – 22.5%
4th – Tracy & Vincent – 17.5%
5th – Nicky & Karen – 16.9%
Best Week
That picture representing "Bruceless Week". I think the clue as to why it won (with the votes of 62.5% of you) may be in the name. It was undoubtedly a relief to many to be spared the Beknighted One's dodgy jokes, autocue misreads, and those occasional moments where you're not quite sure if he's having a stroke. To be fair, that week did see some of the best and most memorable dancing of the series (Denise's paso doble, Tracy's tango, Louis' waltz, Fern's triumphant salsa, Kimberley's doomed Viennese Waltz, Lisa's foxtrot, and one of the dances where Victoria DIDN'T CRY) so maybe you voted on PURITY OF DAHNCE. First time for everything…
2nd – Hallowe'en Week – 35.4%

3rd – Fusion Week – 23.2%
4th – Two Dance Week – 19.3%
5th – Finals Week – 16.4%
Best Guest Performer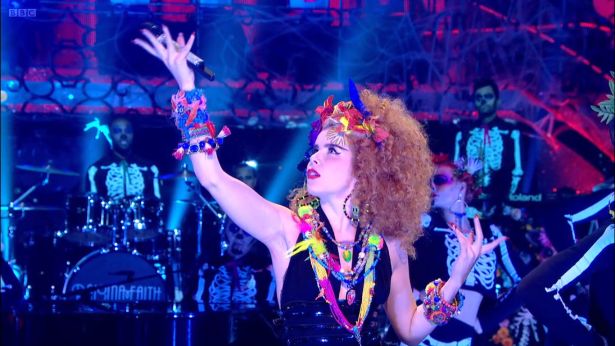 It is literally ALL she does these days isn't it? 31.9% of you voted to encourage Paloma Faith to carry on hacking out a career based solely on performances on the results shows of BBC 1 Reality Shows. That she hasn't been a reward on The Apprentice yet is God's own mystery. Incidentally, the three days Mika remained on 0 votes were amongst the greatest of my life.
2nd – Michael Buble – 27.1%

3rd – Girls Aloud – 23.1%
4th – Kylie Minogue – 21.6%
5th – Andrea Bocelli – 18.5%
Best Pro/Group Dance Of The Series
CHECK OUT THE PHOTOSHOP WORK ON THIS BAD BOY! Yes the clash between the virtues of ballroom and the dirty filthy vices of latin was your favourite pro or group dance this year. And there was I thinking that, given that it was a relatively lean year for pro dances, you were all going to default to the annual Argentine Tango showcase. More fool me. Instead 45.7% of you opted to vote your preference for this epic tale of lust, envy, pride, and Anton trying not to wet himself laughing as Kristina shoved her boobs in his face. Again, every single pro dance received at least one vote. The ones revolving around Katherine Jenkins did…less well.
2nd – Midnight Tango – 31.4%

3rd – THRILLER! – 22.3%
4th – The Male Pros Are Vegas Strippers – 19.6%
5th – The Female Pros Dance With Flawless – 15.9%
6th – The Gatsby Dance – 13.7%
7th – Erin & Anton waltz for Buble – 12.36%
8th – Spooky Toxic Bondage Ballroom – 11.6%
9th= – Celebrity Finals Show Carnage – 11%
9th= – Pasha & Iveta jive for Dionne Warwick – 11%
Worst Comedy VT
I can't decide if this means that you're not Children Of The 80s or if it means you very much ARE. 35.9% of you were not here for Jive Bunny.
2nd – Sid channels his inner Rock Gods – 31.6%

3rd – Louis doesn't know he's beautiful – 27.3%
4th – Lisa is Morecombe, Robin is none the wiser – 22.4%
5th= – Fern is haunted by a demonic mariachi band – 20.7%
5th= – Denise, James & the Sock Puppets – 20.7%
7th – Sid & Iveta go camping – 20.1%
8th – Tracy goes speed-dating – 18.7%
9th – Richard & Erin's Date Night – 18.1%
10th – Richard is haunted by O Fortuna – 16.4%
11th – Lisa stalks Robin home
12th – Dani IS Vincent
13th – Tracy Doo, Where Are You?
14th – Lisa Goes To Hogwarts
15th – Nicky's Murder House
King Of All Pros
It's a second year for Pasha as King Of All Strictly pros, as he takes home the trophy with 48.5% of the vote, 0.8% up on his winning total from last year. In other news, Artem had a slow year, Vincent had a good one, Brendan lost some of his shine without "Rent-A-Pro", and Anton lost a lot of his without Nancy.
2nd – Artem Chigvintsev – 20.2%

3rd – Vincent Simone – 14.7%
4th – Brendan Cole – 8.2%
5th – James Jordan – 4.7%
Queen Of All Pros
No, really Natalie, they voted for you to be Queen Of Strictly Pros 2012. A frankly terrifying 56.3% of them. Presumably because this is the year that Natalie showed her talent in creating both amazing routines and amazingly awful routines. In other news, winning only inches Flavia forwards a little in the vote, Ola makes it on the board, Kristina falls off it, and the campaign to make Iveta a permanent fixture (sort of) starts here!
2nd – Flavia Cacace – 23.1%

3rd – Erin Boag – 10.7%
4th – Iveta Lukosiute – 3.9%
5th – Ola Jordan – 3.2%
Worst Celeb – Personality
Truly, Lisa's had the greatest Strictly JOURNEY this year. From humble lovable underdog "Little Lisa From Manchester" to the monstrous ego that claimed to have invented the cha-cha (or whatever it was she said she did) never has a Strictly contestants had such a PERSONAL TRANSFORMATION. And this is your reward to her for it. THE SHAME. 37.3% of you chose her as one of the least edifying contestant this year, personality wise at least.
2nd – Sid Owen – 26.6%

3rd – Denise Van Outen – 26.1%
4th – Jerry Hall – 24.6%
5th – Victoria Pendleton – 21%
Worst Celeb – Talent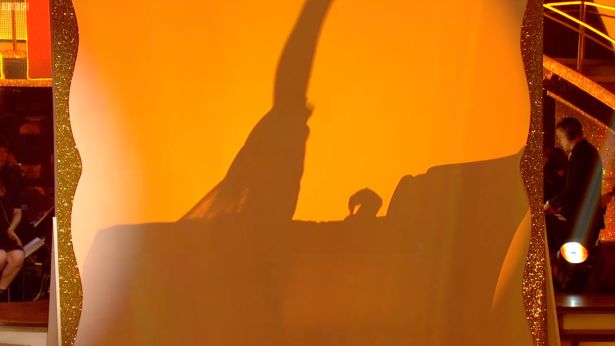 Because presenting herself to Anton, sexually, was the closest Jerry ever got to dancing. 65.5% of you had her as the worst dancer of this series. Speaking of Anton, this makes it THREE YEARS IN A ROW that his celebrities have won this award. What a teacher. What a dancer. What a PRO.
2nd – Victoria Pendleton – 38.5%

3rd – Johnny Ball – 35.3%
4th – Sid Owen – 21.8%
5th – Lisa Riley – 17%
Best Celeb – Personality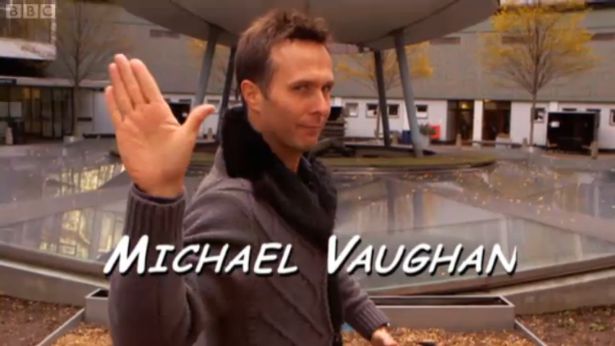 And based on his presenting at the Olympics, who would have thought he even had one? 61.7% of you decided that Michael Vaughan was your Personality Of The Year. Really it was getting his chopper out what won it isn't it?
2nd – Kimberley Walsh – 41.6%

3rd – Louis Smith – 22.3%
4th – Tracy Beaker – 13.9%
5th – Nicky Byrne – 11.2%
Best Celeb – Talent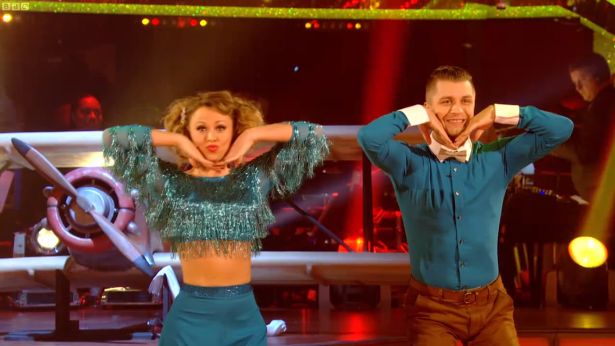 Your winner ladies and gentlemen, her at the back from Girls Aloud. Whilst last year Pasha's partner was pipped for this title, this year she took it with ease, with 76.6% of you opting for her as one of your two options in the three horse race that was Strictly Come Dancing 2012.
2nd – Denise Van Outen – 56.2%

3rd – Louis Smith – 46.1%
4th – Tracy Beaker – 12%
5th – Michael Vaughan – 2.9%
Best Dance Of The Series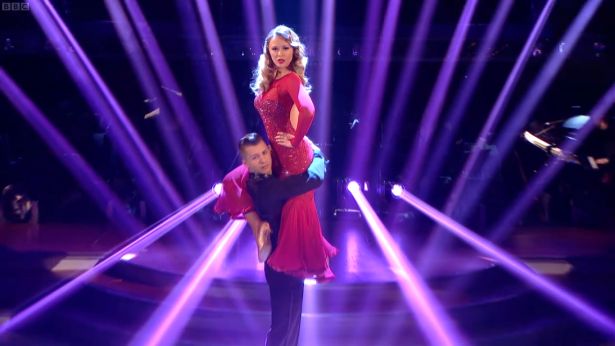 Continuing in the tradition of my blog readers loving American Smooths that piss Len off, Kimberley Walsh takes home her final Monkie in this category, winning the votes of 48.5% of you. Over the course of this series, Kimberley really found her home aping the movie stars of the early 20th century, with added sexy poutiness. Maybe she can make a concept album about it or something.
2nd – Kimberley Walsh's Fusion : It's Raining Men – 38.3%

3rd – Michael Vaughan's American Smooth : New York, New York – 38%
4th – Denise Van Outen's Charleston : Walk Like An Egyptian – 37%
5th – Kimberley Walsh's Tango : When Doves Cry – 31.8%
6th – Louis Smith's Showdance : Rule The World – 28.5%
7th – Louis Smith's Tango : Disturbia – 26%
8th – Louis Smith's Salsa : (I've Had) The Time Of My Life – 23%
9th – Kimberley Walsh's Charleston : Those Magnificent Men In Their Flying Machines – 22.3%
10th – Michael Vaughan's Jive : This Old House – 19.5%
11th – Louis Smith's Charleston : Dr Wanna Do
12th – Michael Vaughan's Quickstep : That Old Black Magic
13th – Denise Van Outen's Jive : Tutti Frutti
14th – Louis Smith's Fusion : With Or Without You
15th – Lisa Riley's Cha Cha : Think
16th – Kimberley Walsh's Viennese Waltz : A Thousand Years
17th – Denise Van Outen's Tango : Roxanne
18th – Tracy Beaker's Fusion : Happy Feet
19th – Denise Van Outen's Showdance : What A Feeling
20th – Tracy Beaker's Argentine Tango : Libertango